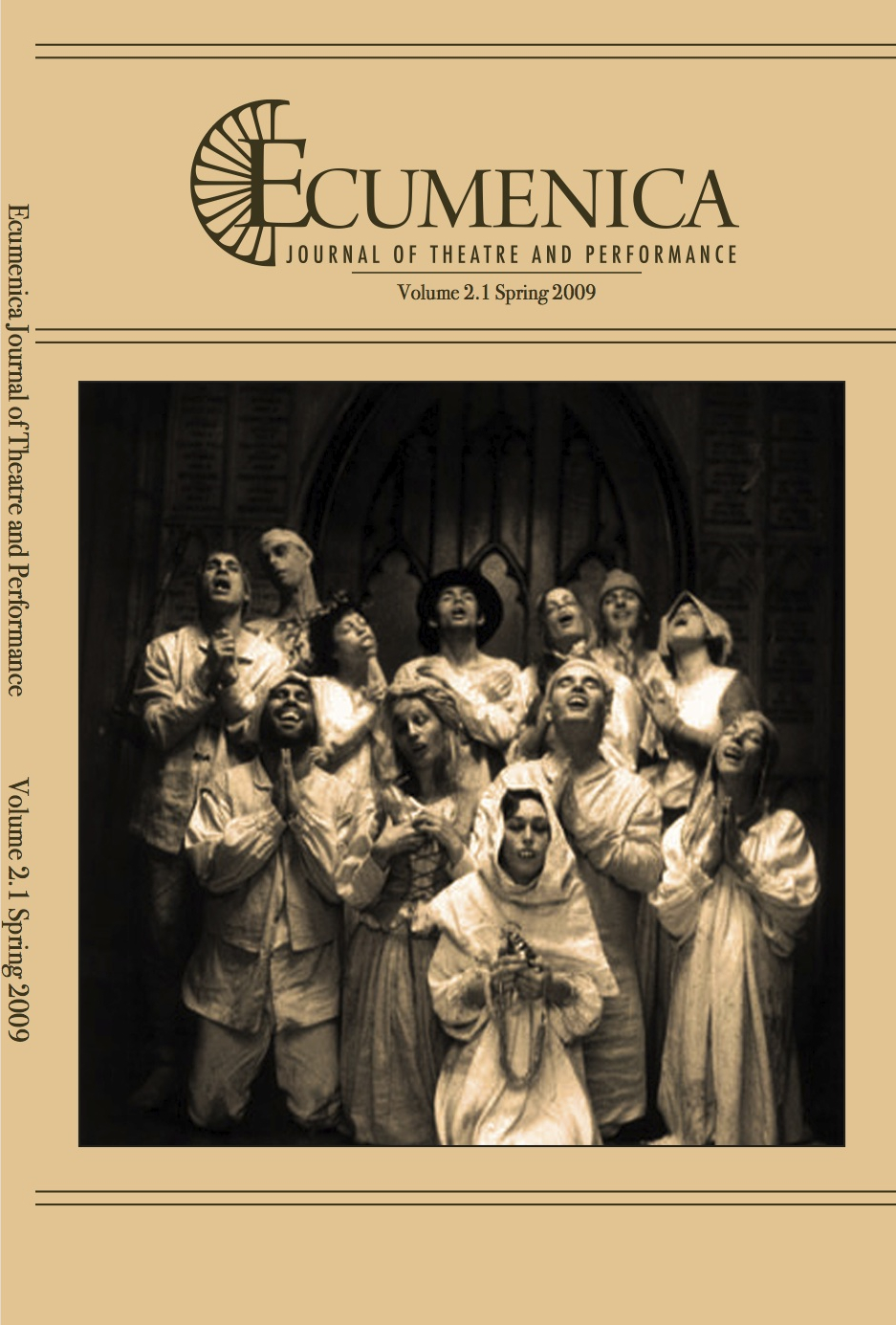 Spring 2009
Letter from the Editor
Carolyn D. Roark
Feature: A Playwright of Pragmatism: Susan Glaspell's Unity of Science and Religion
Michael Winetsky
This article argues that a common theme unites Susan Glaspell's plays Inheritors and The Verge. In Inheritors Glaspell addresses the significant spiritual challenge of Darwinian evolution, suggesting that theories of evolution contain a seed of aspiration that is both scientific and religious, by locating a rational and material model for the human spirit within the natural world. However, the article shows that this unification is uncertain both within Inheritors and in Glaspell's following play The Verge. By arguing that the theme of religion and science unify these two plays, this article not only argues for a new interpretation of the individual plays, but also argues that The Verge shows a significant change in Glaspell's thinking about the unity of science and religion. The article concludes that Glaspell's movement away from science as a source of religious feeling in 1921 helps explain a significant shift in her latter writings.
**Winner, 2011 Susan Glaspell Society Best Article**
Feature: The Living Theatre and Its Discontents: Excavating the Somatic Utopia of Paradise Now
James Penner
Penner calls for a more complete scholarly treatment of the Living Theatre's influential 1968 production ofParadise Now. Although the pivotal avant-garde production is traditionally lauded as a utopian marriage of political commentary and sexual revolution, the group's efforts to transform audience consciousness often bred dystopic dysfunction. Penner reassesses performers and spectators' experiences by examining how the production put into practice Wilhelm Reich's theory that sexual expression mitigates violence. In contrast to academic treatments, first-hand accounts of Paradise Now imply that the production's use of ritualistic movement, nudity, direct audience antagonization, and encouragement of spectator engagement facilitated gendered expressions of entitlement, power, and abuse. In his detailed and balanced description of the production, Penner argues that scholars are often problematically nostalgic about Paradise Now, and seeks to re-situate the production in its artistic, countercultural, historical, political, and philosophical contexts.
Feature: From Filth to Faith: Creating Holy Ground in New York's Five Points
Bradley Griffin
Feature:The Paradigms of Abundance and Scarcity: Theologial Subtext in David Edgar's Pentecost
Rhett Luedtke
Highlight: Interview with Ron Reed
Angela Konrad
Profile: Dzieci Theatre
Elizabeth Cawns
Profile: The Harry Ransom Center
Danielle Brune Sigler
Profile: The Life Stage Theatrical Troupe, Inc.
Rev. Bob Versteeg
Book & Performance Reviews:
Julie Burrell- Querying Difference in Theatre History, Scott Magelssen & Ann Haugo, Eds.
Kelly Carolyn Gordon- Absence and Memory in Colonial American Theatre. Fiorelli's Plaster, Odai Johnson
Adrianne Adderly- Kenneth Burke on Shakespeare, Scott L. Newstock, ed.
Milbre Burch- Performing Loss-Rebuilding Community Through Theater and Writing, Jodi Kanter
Steve Earnest- The Deadly Sins, Reykjavik City Theatre, Iceland