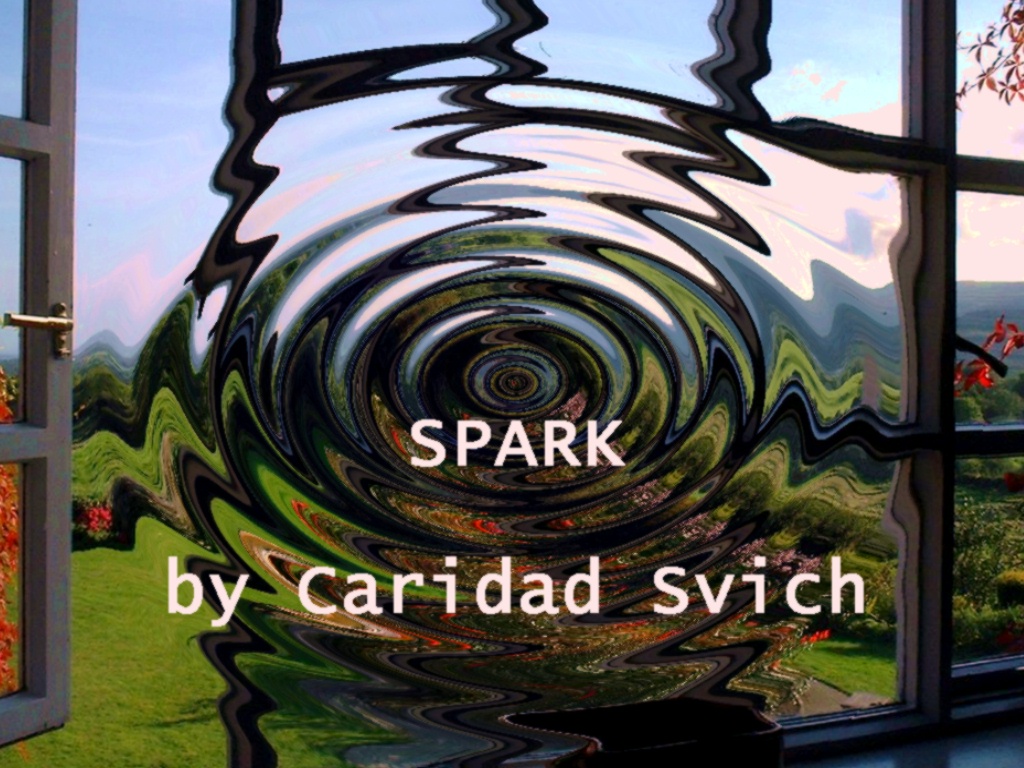 Winner of the 2013 Latino Playwriting Award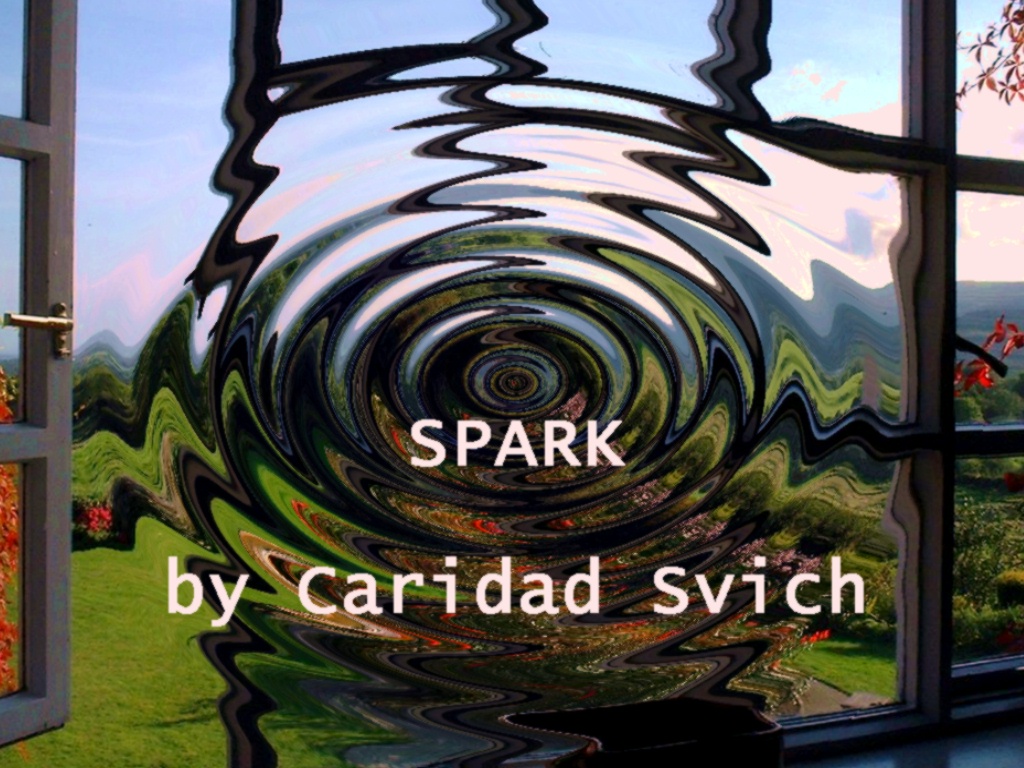 The flames of passion that stir the desire toward moral accountability in society—toward, for example, the indictment for war criminals that live quite comfortably among us with no shame attached to their names—seem to flicker in burning embers, as another election year is upon us. The talk all summer on the media-waves has been about the "economy;" it rarely focuses on the sixth of the US that is unemployed and/or living below the poverty level. Somehow, the "inconvenience" of poverty—its strange stigma—cannot compete for attention with the perceived glamour of Mitt Romney's fashion sense or the manner in which President Obama carries himself with a measure of savvy grace at a fund-raiser. Yet, poverty, in the richest country in the world, where outsized, heaping plates of food are served daily at restaurants and diners across the US, is very much with us. In plain view. And with it, also, the stories of over two million Americans who have fought in Iraq and Afghanistan since 2001, and the families of these Americans who have had to cope with trauma and its aftermath.
No mention was made at the recent 2012 Republican National Convention of the over two million Americans who have served in these two long-standing wars. Eric Fehrnstrom, Romney's advisor, was so bold as to defend on CNN on 2 September 2012, the omission of the wars at the RNC and in Romney's speech, especially the 11-year engagement in Afghanistan, due to the fact that to talk of war and especially these wars, was "unpopular."
While President Obama spoke at Fort Bliss immediately on the heels of the RNC to demonstrate his acknowledgment of our currently deployed service men and women, and veterans, and a military mom addressed the audience as introduction to First Lady Michelle Obama's speech on the first day of the DNC, both wars have taken on a rather theoretical presence in US culture as a whole. While 2008's "The Hurt Locker" won the Academy Award, it was by no means a box office wonder. And although countless films, TV programs, books and other creative forms of expression have addressed and continue to address the lingering effects of these two wars on our society and culture, somehow they seem to have become phantoms of themselves in the US' collective communal discourse. Due to unpopularity? Is it more comfortable to talk about who will be on "Dancing with the Stars" this network TV season? Or is there something else that has generated self-censorship in our society? Is it, as Rachel Maddow has called it in her 2012 book of the same name, a kind of "drift?"
These thoughts stir on a humid night in New York City, where the occasional siren breaks the otherwise pall of seeming quiet, as I work on my new play Spark, which centers on a returning female soldier, and her coming home to a family of little means, three sisters living in a poverty-stricken region of the Carolinas. In two months time, in November, right in the thick of what will be, by all seeming accounts, a tough Presidential election, Spark will sustain multiple readings through a NoPassport theatre alliance scheme at diverse venues across the US and abroad, including ones in New York City, Omaha, Boston, Portland, Chicago, Salt Lake City, Nagodoches, and even western Australia. With actor-producer Gloria Mann (spearheading a special reading/event at the Cherry Lane Theatre in New York City on November 11, 2012), line producer Lanie Zipoy, dramaturg Zac Kline, assistant dramaturg Erin Kaplan holding the ropes to this life-raft of a play, we will engage with a wide range of artists as well as communities of many shapes and sizes: of little, middling, and more than middling economic means. Will will engage with students, veterans, arts practitioners and families in the hope that this little story of faith and healing, hunger, forgiveness, trauma, and reconciliation can be part of a larger conversation, one that moves past the reading room floor, and into the coffeehouse and street. Living with war, even at home, when it is miles and miles away, is not a theoretical enterprise, but one that has real costs on a physical and emotional level, and one that—no news here, but history bears repeating—demands we take into account the reasons behind why these wars are fought and how, when they are fought, and that the damage that is effected is not only "over there," but on the home-front as well. However much the clarion calls of the respective political campaigns stress the need to go forward as a nation without too long of a backward glance, strategic omission will not make the damage go away. It will only make the process of healing much more complex than it already is proving to be.
Spark is the third play in what has become, I have realized over the course of the last year, a quartet of plays that focus on individuals who live in the burning holes of our torn fabric. All of the plays in this emerging quartet, which includes The Way of Water (set in the aftermath of the Deepwater Horizon disaster), have been written out of an increasing sense of outrage: over the continued, seemingly convenient and remarkable (if you think about the fact that we live in the era of "advanced" communication) invisibility of stories on many of our arts platforms of those who live amongst us, with us, next to us, and who have perhaps the most to teach us, by dint of their experience, lives, and circumstances, about who we are, in the here and now, who we have been, and who we can be as a culture.
I don't mean to say that only those who have suffered a great loss, lost their livelihood, have been beset by human-made and natural disaster, or who have experienced and witnessed in their own flesh and blood the devastating nature of war itself, are the only figures that are worthy of recording in our books. Such a claim would be rash, unforgiving and freakily ennobling of loss, poverty, and trauma as the only viable literary, cinematic, and/or dramatic subjects that can merit and effect and/or contribute to a measure of cultural reparation. Moreover, while the impetus for this quartet has come from a need to draw attention to something in our culture and desire for it to have a hearing (one of a writer's essential duties, after all), at day's end, I do not pretend to be a journalist, and to do a journalist's or documentarian's job, but rather to come at and through my outrage from a poet's position: seeking the truths in and between the lines and their breaks, through acts of speech and gesture, and ultimately through a spiritual engagement with fictional characters drawn in flesh and blood. In Spark, a young woman named Lexie Glimord comes home from her military service to a family of sisters eking out a living in a town where the divide between the haves and have-littles has grown increasingly more egregious over the years. The bonds among the three sisters in this play are fraught with tensions unresolved, a history of living in poverty, and a legacy of old-timey songs and incandescent spirituality handed down by their long-dead mother. The sparks of love and life flicker here, along with those of outrage, confusion, and shame, as the Glimord sisters try to move on, whilst embracing their past and what they all respectively gone through.
Scene Three
EXT. Day. Evelyn is sitting on a chair, sewing. There is a basket of clothes next to her. She sings to herself an invented song that feels as if it's from old times.
"Where I go"
EVELYN
WHERE I GO, WHERE I GO
NO-WHERE THAT I KNOW;
WHERE I GO, DOWN BELOW
DEEP IN THE RIVER WIDE.
WHERE I GO, EVEN THOUGH
LIGHT BRINGS YONDER TIDE;
WHERE I GO, HEAVEN KNOWS
[THERE'S] A SINNER AT MY SIDE.
ALI walks out of the house, local newspaper and pen in hand.
ALI
… You're up early.
EVELYN
Should've been up hours ago. I told the Bakers I'd get these alterations in to them by noon. But at the rate I'm goin'…
ALI
Want me to-?
EVELYN
Like you can sew. Lexie up yet?
ALI
Sleepin'.
EVELYN
All she does. And when it's time for supper, she takes off God knows where. Swear, it's like she's not even back home.
ALI
Give her time.
EVELYN
Hasn't said two words to me since she got back.
ALI
Goin' through stuff.
EVELYN
What stuff? She tell you anything?
ALI shakes head.
EVELYN (pricks herself with needle) Damn needle.
ALI
I'll get the iodine.
EVELYN
Just need to blow on it a bit, let it stabilize.
She blows on the pricked skin. Ali focuses on the classifieds.
EVELYN (CONT)
Anythin'?
ALI
Lookin'.
EVELYN
If you went down to the employment office…
ALI
I'll ask Barry for his truck, drive round, see if there's anythin'.
EVELYN
Don't like you hangin' out with Barry and them all.
ALI
…Don't know what you got 'against-
EVELYN
Not against.
ALI
Bet if they were from the same church, you wouldn't bad-talk 'em all the time.
EVELYN
Church got nothin' to do with it.
ALI
Is that right?
EVELYN
Look, some people…
ALI
…?
EVELYN
Cut from different cloth, that's all.
ALI
Got same as we do.
EVELYN
Money has nothin' to do with-
ALI
Money has EVERYTHIN' to do with.
EVELYN
 …They're rough, Ali. Rough people. All right?
ALI
Only way to be if you really wanna live on this earth. Not like we're country club.
EVELYN
Never said-
ALI
I'm the one who worked there in junior high, cleanin' up their napkins and silverware and golf club shit. They will never ever let us in. Even though our whole family been born here. Right 'cross from those pristine golf courses takin' up space, water and sky from the rest of us. …Barry and them all are rough? Well then, I'd rather be rough, and not pretend I'm wearin' some kinda front says the world's okay Glory Hallelujah.
EVELYN
You think I-?
ALI
Sewin' for the Bakers, aren't you?
EVELYN N
eed the money, Ali.
ALI
And they hire you out cuz you're cheap.
EVELYN
…I sew for the fuckin' Bakers cuz I have to. It's either me or twenty other people in this town who'll do alterations for them. And those twenty other people will run right over me to get the job. And they won't care WHAT. Wanna talk bout "rough?" "Rough" ain't some dream, Ali, of trucks and boxin' and gettin' drunk til three AM…
ALI
I don't…
EVELYN
Staggerin' outta the bar with the boys after ten games of pool and however many ounces of beer and whisky. Think I don't know that dream you play out with Barry and them all? Think I never wanted to play that dream too?
ALI …
EVELYN
Was gonna be me and Sean, right?
ALI
Always with that-
EVELYN
Don't you disrespect, baby girl. Me and Sean were gonna get married,
ALI
I know-
EVELYN
We were gonna turn this land over, do all sorts of things. Cept Sean got himself killed over there in that war you wanna go to so much, cuz whatever Lexie does you wanna do too.
ALI
Not like that…
EVELYN
I had fuckin' plans, Ali. Big ol fuckin' plans. Just like you got no plans 'cept to look through them classifieds every mornin' like some job gonna spring up from the paper like magic.
ALI
That what you-?
EVELYN
What I see, girl. Or do you think just cuz my eyes ain't workin' right I don't see nothin'?
ALI …
EVELYN
When I go blind as batshit, you can go round, do whatever. But until then… I promised Momma…I'd do right by you and all of us. And if that means suckin' it up to the Bakers and anyone else that give me job to keep food on the table, you better fuckin' believe I'm gonna play that stupid little game until it hurts. And if you wanna cry "Oh Evelyn's such a bad sister, such a mean, bad big ol' sister," go on. Cry all you want. Cuz I know what we're tryin to have here is a decent life – somethin' Barry and them all know nothin' 'bout.
ALI
 …Fulla shit.
EVELYN What?
ALI
You go round all high and mighty, but when Lexie shipped out, I remember you prayin' to all the saints in heaven that she stay there a long time.
EVELYN
I never-
ALI
Wanted her gone, Evelyn. Far, far away, cuz you hated she always did better than you.
EVELYN
What the hell-?
ALI
She'd win some prize at school? You'd be all weirded-out. She made a real decision with her life? You didn't know what to do with. Cuz she's just like Daddy, right? That's all you see. Lexie is just like Daddy and Daddy was a piece of shit.
EVELYN
Didn't use those…
ALI
Piece of shit for leavin us, piece of shit cuz Momma got sick after he left, piece of shit it was his fault she up and died, cuz if he hadn't left, maybe she wouldn't have gotten sick in the first place.
EVELYN
That's not what I-
ALI
Lexie got his eyes and Lexie got his spirit and Lexie a soldier too, and that just puts you out like hellfire. But you know what? Lexie's more than you. Come day of judgment? Book gonna show she done right. And you with all your sittin' here sewin' and takin' time and all the powerful decency you say you got – Nobody's gonna remember you. Nobody's gonna say "Oh that Evelyn, she's golden child." Your name drop in the bucket? Good riddance. That's what people will say. Nobody but nobody's gonna sing at your grave.
Evelyn strikes Ali.
EVELYN
Sorry, ungrateful child. Earth gonna swallow you up, and there won't be anythin' I can do when you cry out.
ALI
Fuck you.
EVELYN
Ali.
ALI
Fuck you to hell.
Ali runs off.
EVELYN
Ali?
Ali is gone.
A moment.
Evelyn picks up the newspaper Ali has left behind. She folds up the newspaper, puts it under her arm, heads over to basket of clothes, is about to pick up the basket, when something stirs – a sound, an unexpected cold breeze? – and she looks out for a moment, absorbed by something in memory. Lexie walks out, sees Evelyn.
LEXIE
Just like the ol' days.
EVELYN
Thought you were-
LEXIE
With your racket goin' on?
Evelyn picks up basket.
LEXIE (CONT)
Laundry?
EVELYN
Work.
LEXIE
Who for?
EVELYN
Work's work. We can't all sit 'round here, lookin' up at the sky.
LEXIE draws cigarette from pack in her pocket.
EVELYN (CONT)
Thought you quit.
LEXIE Breakfast.
EVELYN
Can't live on tobacco.
LEXIE
Whole town does. Got off the plane, could smell it hangin' in the air, followin' me 'round like "Come on, maggot, light up."
She lights cigarette with lighter, and places lighter back in pocket.
EVELYN
Get you juice.
LEXIE
Don't want.
EVELYN
Need somethin' besides-
LEXIE
I'll get if I want.
EVELYN
… All right.
Evelyn heads toward the house.
LEXIE
Where'd she go?
EVELYN
Huh?
LEXIE
Ali.
EVELYN
Don't know. Don't know what she does anymore.
Evelyn walks back to the house with basket and newspaper until she is away from view. Lexie smokes. She talks to herself.
LEXIE
Strange weather comin' down foul n beautiful.
She jabs at the air. She laughs.
LEXIE (CONT)
Gonna beat me? Gonna beat me down?
She jabs at the air. Brief flurry. Followed by short cough. She takes a drag on the cigarette, and then… she recalls an army cadence call.
"The Yellow Bird"
LEXIE (CONT)
A YELLOW BIRD,
WITH A YELLOW BILL,
WAS SITTING ON
MY WINDOW SILL.
I LURED HIM IN
WITH A CRUST OF BREAD
AND THEN I SMASHED
HIS FUCKING HEAD.
She laughs, perhaps a little too much (out of anger and bitterness?). Evelyn walks in from house with two mugs of coffee.
EVELYN
Singin'?
LEXIE
No.
EVELYN Thought I…
LEXIE (making it up)
Air.
EVELYN
That right?
LEXIE
Noisy.
EVELYN (playing along)
Cackle of birds, eh?
LEXIE
Chirp chirp.
EVELYN (holding out coffee mug)
Careful. It's hot.
LEXIE S
aid I didn't…
EVELYN
Just coffee. For God's sake.
LEXIE
…All right.
Lexie sips coffee
LEXIE (CONT)
Sweet.
Lexie sets down coffee mug on the ground, and smokes. Evelyn sips coffee.
EVELYN (refers to smoking)
Shouldn't.
LEXIE (a joke)
Let me die young, oh Lord.
EVELYN
Quit.
LEXIE
Come on, Evelyn.
EVELYN
No. Don't like that.
LEXIE
Wanna smoke, okay? Wanna fill up my lungs with nicotine just like Daddy done.
EVELYN
Don't even know where he is.
LEXIE
Smokin' somewhere, I bet. Free n' easy.
A moment.
EVELYN
Sleep okay?
LEXIE
Quiet.
EVELYN
Good whisky?
LEXIE
That what you-?
EVELYN
Smell it [on you].
LEXIE (fessing up and embellishing)
Yeah. It was good. Right from the still, too.
EVELYN
…Gonna stay for supper tonight?
LEXIE
That what this is about coffee, breakfast, sit out here…?
EVELYN
Just askin'.
LEXIE
Can't eat anymore.
EVELYN
…?
LEXIE
Nothin' tastes like anythin'.
EVELYN
When'd this-?
LEXIE
Long time.
EVELYN
How long?
LEXIE shrugs.
EVELYN
Seen Army doc 'bout?
LEXIE
With all the crazy shit goin' down there in that sandbox, you think they got time to deal with whether I got any grub or not? As long as I was doin' my job…
EVELYN
See one here, then. Can't live on whisky and cigarettes.
LEXIE (attempt to lighten the mood)
Why not?
EVELYN …
LEXIE
I'll be fine.
EVELYN
Can't let things go on…
LEXIE
What things?
EVELYN
Had that infection that time…
LEXIE
I was eight years old, Evelyn. That was a helluva long time ago.
EVELYN
Well…
LEXIE
No use worryin'.
EVELYN
Who else am I gonna worry about? Between you and Ali…
LEXIE
Leave Ali alone.
EVELYN
[she] Got no direction in life.
LEXIE
She'll find it. Gotta leave her be and not get all in her shit, that's all.
EVELYN
I don't-
LEXIE
She's not a kid, Evelyn. Can't cuss her out and put fear of God in her like she's a kid, all right?
EVELYN
…Barry say something to you?
LEXIE
What?
EVELYN
You're seein' Barry, aren't you? That's where you go, right? You go out all night and join Ali in her escapades.
LEXIE
Escapades?
EVELYN
You. Go. Out.
LEXIE
You know, I should leave. Get my own place.
EVELYN
This is your home.
LEXIE
This is where I grew up, it's not my home.
EVELYN
… If you wanna see that man…
LEXIE
We talk, that's all. We go back.
EVELYN
Back so far you see him before you come back to us?
LEXIE
Look, I said I was sorry-
EVELYN
You and Ali, always do what you want. (rises)
LEXIE
Ain't sleepin' with him.
EVELYN
Not my business.
LEXIE
Then why are you askin'?
EVELYN
Gotta take those alterations to the Bakers.
LEXIE
Evelyn.
EVELYN I
'm always the one who has to put up with all the shit.
LEXIE
What the hell-?
EVELYN
Who do you think it was [that] had to keep it all goin', bills paid on time, house in order, when you were over there doin' your duty?
LEXIE
Doin' cuz…
EVELYN
Yeah. We all heard it. And we all heard they were sendin' soldiers back too, not keepin' on sendin' them over.
LEXIE
Don't know a thing.
EVELYN
That's not how it was? They didn't send you over when they swore left and right, up and down, that ALL THAT over there was nearly done and put to rest?
LEXIE
…
EVELYN
Well, I'm gonna talk to those recruitment officers, then. Cuz they straight up and lied to me, lied to all of us.
LEXIE
Get sent where they need.
EVELYN
Some, not others.
LEXIE
Huh?
EVELYN
If we were country club, sure as hell they would've needed you closer to home.
LEXIE
Gonna start with that-?
EVELYN
Or off to Europe somewhere livin' the life.
LEXIE
Country club wouldn't even join up.
EVELYN
'Xactly. You get sent not where they need, but where they know they can use you up. Like Momma used to say "The poor ain't nothin' but cannon fodder."
LEXIE
Momma didn't mean-
EVELYN
And all the while who's standin' here, holdin' the fort? Dollar store bread and corn oil make a good sandwich, you think? Cuz that's what Ali and I lived on for weeks.
LEXIE
I sent-
EVELYN
Sent what?
LEXIE
…Okay.
EVELYN
Go on. Walk away. Just like Ali. Can't face the shit.
LEXIE
Where the hell you think I've been?
EVELYN
…
LEXIE
Drivin fuckin' Humvee like I'm goin' out for a ride along the coast for a bit of sun and surf down me tequila call it a day?
EVELYN
Ain't said-
LEXIE
Like you know anythin' 'bout anythin'.
EVELYN
Understand you got-
LEXIE
If you understand so much, then what the hell you're on me 'bout? (mimicking Evelyn's tone of voice)Smokin' this, smokin' that. (and then) Man, I wanna burn myself up. Take this cig, put it 'gainst my skin and so long, world.
EVELYN
Lexie…
LEXIE
[I] Get back, nothin' but eyein' me all the time.
EVELYN
I'm not-
LEXIE (CONT)
Itchin' for me to get a job.
EVELYN
Need to get into swing of things.
LEXIE
Swing of what? Ice cream stand?
EVELYN
You know what I-
LEXIE
Tobacco farm?
EVELYN
…There is no talkin'-
LEXIE
There is talkin'. Yeah. But behind all the talkity talk, I see you lookin' at me with your "good intentions." Hell with good intentions. They'll end you up in the toilet every time.
EVELYN
That's not what-
LEXIE
Well then, it must be somebody else who can't face the shit.
EVELYN
All right now.
LEXIE
What? Gonna wake Hector and the other neighbors, ruin their mornin'?
EVELYN
Hector don't-
LEXIE
Oh. Right. He's workin' already. Gotta sell cars to the five people who got real money in this town.
EVELYN
Hector's a good man.
LEXIE
Sleep with who you want.
EVELYN
Don't sleep with him.
LEXIE
Why not? Loves you.
EVELYN
How you-?
LEXIE
Clear as day just from lookin' at how he looks at you.
EVELYN
What Hector and I have-
LEXIE
Look, you want me to stick 'round for supper? This what ALL THIS is about? Want me to sit, make like everythin's normal? Okay. I'll be normal. I'll do it.
EVELYN
Lexie.
LEXIE
I'll do as you say, ma'am. Yes, ma'am. Whatever you say, ma'am. (falling into an Army cadence)
"Bodies, Bodies, Bodies"
ANYTHING FOR YOU,
ANYTHING YOU TELL ME TO,
'CAUSE ALL I EVER WANT TO SEE
ARE BODIES, BODIES, BODIES.
EVELYN
Lexie…
LEXIE
…Sent money over. Sent what I could. When I-
EVELYN
I know, but-
LEXIE
Think I wanted to go over there? Think I had some kinda choice? I'm a grunt. Plain and simple. Bitch ho dyke grunt from nowhere.
EVELYN
You're not-
LEXIE
That's what they called me, called all of us Bitch ho dyke, get down and give me ten. Bitch ho dyke from ol town Sodom, strike matches on her bottom. … Or you think just cuz Daddy had served, they'd give me special privilege? Daddy was a grunt too. No different. So, whatever dream you got in your head…
EVELYN
No dream. I just…
LEXIE
I talk to Barry cuz yeah, he's easy. We drink. Shoot the shit. Doesn't ask me about anythin'. And I don't ask him 'bout what he does or how many kids he got from all the different women he's had. It's simple. I want simple now. … Not that that's somethin' you'd understand. Cuz you want close and in your face and oh let's be out here and think about how good everythin' is in this country.
EVELYN
I know things-
LEXIE
You ACT like you got rage and fierceness inside you. You tear into Ali, cuz she's so easy to tear into, -She's a baby doll she's that easy – And you twist that knife, and you make her twist it too until both of you are sayin' things you shouldn't be sayin' over some JOB that ain't even out there and ain't ever gonna be out there ever again; but you make her feel like shit anyway, until she all but has to crucify you with her words, nailin' them into you, when she don't even mean it, and you know she don't mean it, but you have pushed her so far back 'gainst the fence, she has to go past the point of any kind of reckonin'. And all this? All this over the flag we all pledge allegiance to, but call each other out on as to who's a better patriot.
And here I am, right in the thick of it, right in the four-feet-down-in-the-ground head throbbin' mess of it, and all you care 'bout is whether I stay for supper? Supper gonna make everythin' go away, Evelyn? Supper gonna heal like some preacher at church?
Oh mighty the ground we walk on when we profess our healin' to an earth that can't listen no more, cuz it is busted-up and weary and sick-fast and hungry…
EVELYN (gently)
Lexie…
LEXIE
Think I sleep? Sleep and sleep all through the day? I never sleep. There is no shut-eye to speak of. I lie in that bed up there in the house and I stare. Hard. At the ceilin'. Thinkin' of nothin' and everythin'.
And when you're all hushed or pretendin' to be, I slip out, yeah, and run off past the dogwoods and the mess of snakes and the heat that gathers in the old barns, and I find some spot somewhere that feels lost and stinky and beat to shit, and I hide in a muscle of water all night, sweatin', shiverin' and full of shame.
No prayer. No faith. No angels come visit. No saints whisper me anythin'.
So, don't you be tellin' me what you think I'm doin' or not doin' or how I should be behavin' to help you feel better about the goddamn mess we're ALL in here, there, and everywhere anyone calls home.
EVELYN
 …
LEXIE
Light shines in the distance, but what I see ain't no light. No, ma'am. What I see's fire, pure achin', and it's gonna rage all over this here earth until we got nothin' but to hold on hard close, and hope we ain't ash before mornin'.